August 24, 2016
Too Few Female Urologists to Meet Patient Requests
This article originally appeared
here.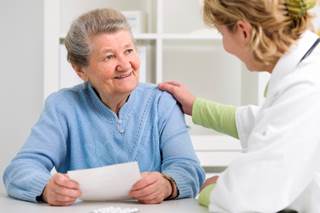 Women prefer female doctors, but urology has one of the largest gender gaps in medicine.
(HealthDay News) -- There are far too few female urologists to meet a growing demand, according to a report published online recently in The Journal of Urology.
Researchers analyzed patient data from 2003 to 2012 for 6166 urologists across the United States. Women represented 54.4% of patients for female urologists, and 32.5% for male urologists.
Of an estimated 9600 US urologists, between 8 and 12% are women, according to the study. The number of female urologists did increase from 34 in 1981 to 512 in 2009, and the percentage of female urology residents rose from 5% in 1989 to 23% in 2011.
"The findings of this study highlight important characteristics of gender inequality and imbalance in the urology work force," the authors write. "As the number of women physicians going into urology grows, increasing attention to practice pattern discrepancies and gender biases is needed to better appreciate how these disparities will shape the clinical landscape."
Source
1. Oberlin DT, Vo AX, Bachrach L, Flury SC. The Gender Divide: The Impact of Surgeon Gender on Surgical Practice Patterns in Urology. J Urol. doi:10.1016/j.juro.2016.05.030.