October 10, 2016
Older Cancer Drugs Pricier Than Newer Ones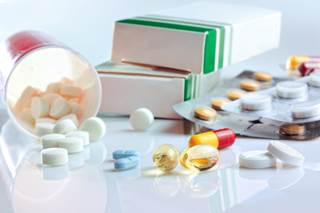 Older meds rose 22.7% in price, compared to a 6.2% increase for newer treatments.
(HealthDay News) -- After adjusting for inflation, nearly two-thirds of 86 cancer medications had price increases between 2010 and 2015, according to a research letter published online in JAMA Oncology.
From a list of Medicare Part B drugs and their average wholesale prices, the researchers identified 86 anticancer medicines. After adjusting for inflation, they compared differences in average prices for equivalent amounts of a drug from January 2010 to January 2015.
The investigators found price increases in 64% of cases. Eleven drugs more than doubled in price, and older drugs increased more than newer drugs. When researchers split cancer drugs into two groups by their date of approval, older medicines rose 22.7% in price. That compared with a 6.2% increase for newer treatments.
"Raising the price of older drugs seems particularly objectionable when one considers that the outlay for research and development occurred long ago, and has almost certainly already been recouped," the authors write. Drug prices were unrelated to the drugs' benefits, they said.
Source
1. Prasad V, Wang R, Afifi SH, Mailankody S. The Rising Price of Cancer Drugs—A New Old Problem? JAMA Oncol. Published online October 6, 2016. doi:10.1001/jamaoncol.2016.4275.