August 17, 2016
Sleep Apnea May Increase Risk of Urinary Incontinence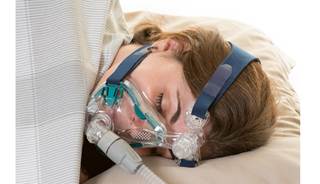 Incidence of UI among men with OSA was 2.3%.
Obstructive sleep apnea (OSA) is associated with an increased risk of urinary incontinence (UI), new data suggest.
Researchers in Taiwan compared 1,499 individuals with obstructive sleep apnea (1,210 men and 289 women) with 7,495 age- and gender-matched controls without OSA. The mean follow-up was 5.6 years. The individuals with OSA had a significantly higher incidence of UI than controls (3.6% vs. 1.8%). The incidence of UI was 2.3% among men and 9% among women. After adjusting for heart disease, ischemic stroke, hyperlipidemia, diabetes, and hypertension, OSA patients had a nearly 2-fold increased risk of UI compared with controls.