May 11, 2016
Weekend Transplant Outcomes Not Worse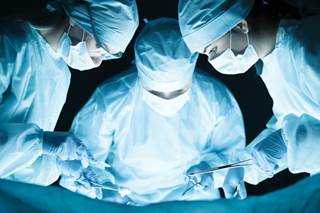 Nearly 28% of deceased-donor kidney transplants in the US were performed on the weekends.
Deceased-donor kidney transplantation performed on weekends in the United States do not result in worse outcomes, according to a study published in BMJ Open (2016;6(4):e010482).
Seema Baid-Agrawal, MD, of the University of Gothenburg, Gothenburg, Sweden, and colleagues analyzed outcomes of 136,715 recipients of deceased-donor kidneys, of whom 72.5% underwent transplantation on a regular weekday (Monday–Friday) and 27.5% on a weekend (Saturday–Sunday). In adjusted analyses, the study revealed no significant difference in patient survival and death-censored and overall allograft survival between patients who received their organs on a weekday or weekend. They also found no significant association between weekend transplantation and patient and graft survival at 1 month and 1 year, delayed graft function, or acute rejection within the first year.