December 06, 2017
PTH After Parathyroidectomy Indicates 5-Year PTH Outcomes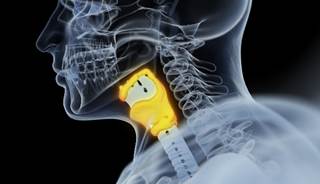 In 2 studies, parathyroid hormone (PTH) values 20 minutes after parathyroidectomy predicted PTH levels for 5 years.
Parathyroid hormone (PTH) levels at 20 minutes after parathyroidectomy (PTx) is a good indicator of PTH outcomes over 5 years, researchers concluded.
In separate studies of PTx patients, Adeleye Annick Edon, DO, and colleagues from the University of Kentucky in Lexington, examined the relative predictive abilities of pre-intubation PTH, 10-minute post-PTx PTH, and 20-minute post-PTx PTH.
In the first study, 57 patients on maintenance hemodialysis (HD) underwent PTx for refractory secondary hyperparathyroidism. Most had near-total PTx procedures. Results showed that the PTH level at 20 minutes after surgery reliably indicated PTH values over 5 years of follow-up. Median preoperative and 10- and 20-minute intraoperative PTH values were 1447, 143, and 112 pg/mL, respectively. Hypocalcemia requiring readmission occurred in 28% of patients. However, no patient required another surgery for recurrence.
In the second study, 18 kidney transplant recipients with functioning grafts underwent PTx for persistent hyperparathyroidism at a median of 22 months. Near-total PTx was performed in 13 patients and total PTx in 5. At surgery, the median serum creatinine level was 1.3 mg/dL and estimated glomerular filtration rate was 55 mL/min/1.73m2. Median preoperative and 10- and 20-minute intraoperative PTH measurements were 273, 42, and 34 pg/mL, respectively. The team found no significant differences between intraoperative PTH value at 20 minutes after surgery and subsequent PTH measurements during up to 5 years. Median PTH at last follow-up was 59 pg/mL. Three patients experienced hypocalcemia and were readmitted. No patient needed repeat surgery for recurrence.
References
Edon AA, Wang K, Saxon D, et al. The value of intra-operative PTH assay during parathyroidectomy in dialysis patients with refractory hyperparathyroidism. Data were presented as a Kidney Week 2017 publication-only abstract. PUB567
Edon AA, Wang Kevin, Saxon D, Lima et al. Value of intra-operative PTH assay during parathyroidectomy in renal transplant recipients with secondary and tertiary hyperparathyroidism. Presented at Kidney Week 2017. Abstract: TH-PO922