April 18, 2017
Cinacalcet Appears to Ease Hyperparathyroidism in Transplant Patients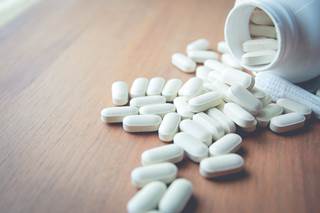 Cinacalcet treatment may serve as a bridge to parathyroidectomy or as an alternative, researchers say.
Cinacalcet may be an effective treatment for hypercalcemic hyperparathyroidism in kidney transplant recipients, according to a recent Canadian study.
In a single-center retrospective study, Habib Mawad, MD, and colleagues at the University of Montreal analyzed data from 27 kidney transplant recipients who received cinacalcet until the time of transplantation and/or thereafter. Patients had a mean age of 52 years, mean time on dialysis of 5.8 years, and mean follow-up of 2.9 years. Twenty-one patients were already taking cinacalcet when they received their transplants. Cinacalcet was discontinued within the first month in 12 of these patients. Of these, 7 had to restart therapy. Hypercalcemia was the main reason for restarting cinacalcet, the researchers reported. The mean duration of treatment was 23.5 months. Only 3 cases of mild hypocalcemia developed.
"Spontaneous resolution of hyperparathyroidism after transplantation is uncommon despite lengthy follow-up and satisfactory graft function," the investigators concluded in a paper published online ahead of print in the Journal of Nephrology. "Discontinuing cinacalcet within the first month of kidney transplantation often leads to hypercalcemia. Cinacalcet appears to be an effective treatment of persistent hyperparathyroidism and may serve as a bridge to parathyroidectomy or as an alternative."
Reference
Mawad H, bouchard H, Tran D, et al. Retrospective study looking at cinacalcet in the management of hyperparathyroidism after kidney transplantation. J Transplant 2017; 2017:8720283. doi: 10.1155/2017/8720283