June 02, 2015
Western Diet Increases Mortality in PCa Patients
the Renal and Urology News take:
Men with non-metastatic prostate cancer whose diet is high in red meats, high-fat dairy, and refined grains are significantly more likely to die early than patients who follow a "prudent" diet of vegetables, fruits, fish, legumes, and whole grains, according to a new study published in Cancer Prevention Research.
While it's not surprising that a Western-style diet would be harmful to overall mortality because of its effects on cardiovascular health, this study found that the unhealthy diet might also increase prostate cancer-specific mortality.
For the study, investigators from Harvard's School of Public Health examined the post-diagnosis dietary questionnaires of 926 mostly Caucasian male patients from the Physicians' Health study. The men, all doctors, were grouped into quartiles based on how closely their diets resembled a Western eating pattern.
Men with the highest Western diet scores had more than 2.5 times the odds of prostate cancer-specific mortality and 1.67 times the odds of all-cause mortality. Patients who followed the more prudent diet enjoyed 36% lower all-cause mortality.
"There is currently very little evidence to counsel men living with prostate cancer on how they can modify their lifestyle to improve survival," said Jorge Chavarro, assistant professor of nutrition and epidemiology at Harvard Chan School and senior author of the study, according to a news release. "Our results suggest that a heart-healthy diet may benefit these men by specifically reducing their chances of dying of prostate cancer."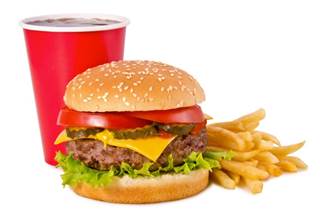 Men most wedded to a "western" diet of red and processed meat and refined grains were more than two-and-a-half-times more likely to die from a prostate cancer-related cause.
Men with prostate cancer significantly increase their chances of dying from the disease if they fail to eat healthily after being diagnosed, a study has found. Those most wedded to a "western" diet containing a lot of red and processed meat, fat and refined grains were two-and-a-half-times more likely to die from a prostate cancer-related cause than men least likely to eat such foods.
Western-diet consumers also had a 67% increased risk of dying from any cause, while overall death rates of men choosing a "prudent" diet...
Sign up for free e-Newsletters
NEPHROLOGY & UROLOGY NEWS