October 12, 2017
Men With PCa Most Likely to Die From Other Causes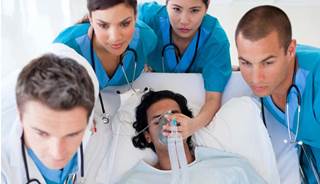 Non-metastatic prostate cancer patients are more likely to die from causes other than the disease.
The 10-year overall mortality rate among men with non-metastatic prostate cancer (PCa) is about 3 times higher than PCa-specific mortality (PCSM), according to investigators in Norway.
Using data from the Norwegian Prostate Cancer Registry, Kirsti Aas, MD, of Baerum Hospital in Drammen, and colleagues calculated the 10-year overall mortality and PCSM rates among 3449 men diagnosed with non-metastatic PCa during 2004-2005. Of these, 913 underwent radical prostatectomy, 1334 underwent radiotherapy, and 1202 had no local treatment.
The 10-year overall mortality and PCSM rates were 25.5% and 8.5%, respectively, the investigators reported online ahead of print in Urology. Among low-risk and high-risk patients, the likelihood of dying from causes other than PCa was 8-fold and 2-fold higher compared with death from PCa. "Patients with high-risk factors seemed to benefit the most from local treatment," the researchers wrote.