January 25, 2017
Should We Repeal Obamacare?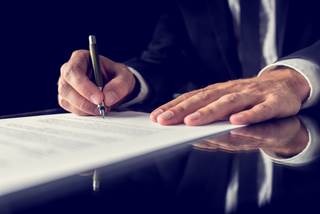 Adjusting provisions of Obamacare was among President Trump's first official acts.
The repeal of the Affordable Care Act ("Obamacare") was among President Donald Trump's key promises during his election campaign, calling Obamacare a "disaster." Republicans in Congress, who previously were unsuccessful in their attempts to derail the act (for example, by challenging the act in the Supreme Court) now are the majority in both houses and plan to repeal the act and replace it with another healthcare insurance program. One of President Trump's first official acts after his inauguration was to sign an executive order that would blunt some provisions of Obamacare.
Renal & Urology News invites its nephrologist and urologist readers to answer the following poll question: