December 04, 2015
Do Retail Health Clinics Provide Quality Care?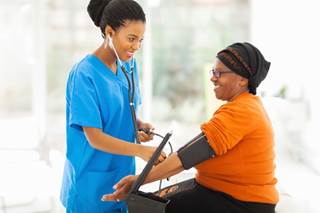 Retail health clinics have grown in popularity.
Retail health clinics, which are medical clinics in grocery stores, pharmacies, and so-called "big box" stores, have grown in popularity since they first appeared in 2000. The clinics provide care for simple acute conditions. Typically, the care is provided by a nurse practitioner or physician assistant. More and more, retail health clinics are offering preventive care as well. According to research by the RAND Corporation, Americans made nearly 6 million visits to retail health clinics in 2009.
Although the clinics provide individuals with affordable and convenient access to healthcare, some medical organizations have expressed concern about the quality of care provided by these clinics and the potential negative effect on the traditional physician-patient relationship.
Renal & Urology News invites its nephrologist and urologist readers to answer the following poll question: