August 04, 2016
Shockwave Therapy May Ease Peyronie's Disease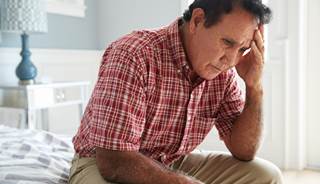 ESWT is associated with significantly increased odds of reduced plaques and pain relief.
Extracorporeal shockwave therapy (ESWT) may be a safe and effective treatment for reducing penile plaques and relieving pain in men with Peyronie's disease, according to a new meta-analysis published online in the International Journal of Impotence Research.
The meta-analysis, by Liang Gao, MD,and colleagues at Sichuan University in Sichuan, China, included 6 studies that included 443 patients. Pooled data from these studies showed that ESWT was associated with a significant 2-fold increased odds of lessening of plaques, 4.5-fold increased odds of pain relief, and 5.9-fold increased odds of complete remission of pain, the investigators reported. ESWT was not associated with improved penile curvature and sexual function.