December 28, 2018
No Increased Diabetes Risk Found With SWL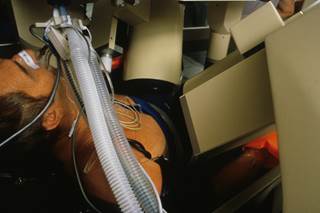 Even without antibiotic prophylaxis, SWL patients have an extremely low incidence of UTIs.
Patients who undergo extracorporeal shockwave lithotripsy (SWL) do not have an increased risk of diabetes mellitus compared those treated with ureteroscopy, according the result of a retrospective study published in BJU International.
Michael Ordon, MD, of the University of Toronto, and colleagues identified 106,963 patients who underwent SWL or ureteroscopy from January 1994 to March 2014. Patients had a median follow-up of 6.6 years: 8.5 years in the SWL group and 5.6 years in the ureteroscopy group. On multivariable analysis, the investigators found no elevated risk of diabetes mellitus in the SWL patients.