October 26, 2016
FDA Adds New Testosterone Warnings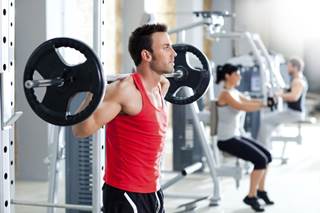 Testosterone and other anabolic androgenic steroids are often abused by adolescents and adults, including athletes and body builders.
The FDA announced that it has approved class-wide labeling changes for all prescription testosterone products.
The agency added a new warning and updated the "Abuse and Dependence" section to include new safety data from the published literature and case reports regarding risks associated with abuse and dependence of testosterone and other anabolic androgenic steroids (AAS). The new warning will alert prescribers to the abuse potential of testosterone and the serious adverse outcomes.
"Abuse of testosterone, usually at doses higher than those typically prescribed and usually in conjunction with other AAS, is associated with serious safety risks affecting the heart, brain, liver, mental health, and endocrine system," the FDA said in a news release. "Reported serious adverse outcomes include heart attack, heart failure, stroke, depression, hostility, aggression, liver toxicity, and male infertility. Individuals abusing high doses of testosterone have also reported withdrawal symptoms, such as depression, fatigue, irritability, loss of appetite, decreased libido, and insomnia."