Ask the Experts – Ronald C Chen
Adjuvant vs Salvage Radiation for Prostate Cancer Recurrence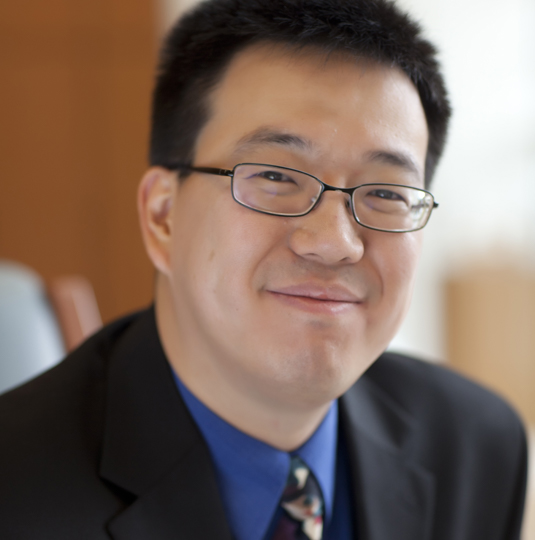 Ronald C. Chen, MD, MPH

Practice Community: Chapel Hill, North Carolina
Hospital and Institutional Affiliations: Associate Professor, Residency Program Director, Associate Chair for Education, Department of Radiation Oncology, University of North Carolina (UNC) at Chapel Hill; Associate Director of Education, UNC Lineberger Comprehensive Cancer Center
Number of Patients Seen in a Week: About 80
Practice Niche: Radiation oncology
Question 1. When is it appropriate to use adjuvant radiation therapy (RT) for patients with high-risk pathology instead of waiting for PSA to rise?
Answer
Patients who have the following features on radical prostatectomy pathology are considered to have "high risk" for recurrence: positive margin, extraprostatic extension, and/or seminal vesicle invasion. Based on 3 randomized trials, these patients have approximately 60% risk for recurrence; these patients need to be told of this recurrence risk in order to make an informed decision regarding whether to pursue adjuvant RT or to wait for early salvage RT. Randomized trials show that adjuvant RT reduces the risk of recurrence significantly, but may not reduce the risk for mortality. All of this should be discussed with the patient during the post-prostatectomy decision-making process. Most patients who undergo radical prostatectomy have decided to pursue the most aggressive form of treatment, presumably to maximize their chance for "cure," but are not aware of their chance for recurrence with these high-risk features.
Question 2. Does the use of ultrasensitive PSA in patient with high-risk pathology following prostatectomy have a role?
Answer
The role of ultrasensitive PSA in the management of prostate cancer in any setting is not clearly defined. Whether the use of PSA tests that have more than 2 decimal points of accuracy improves patient outcomes such as survival needs to be defined through clinical trials.
Question 3. In view of recently reported data from RTOG 9601 [N Engl J Med 2017;376:417-428], when is it appropriate to add ADT to consolidative radiation therapy following prostatectomy?
Answer
RTOG 9601 showed that for patients receiving salvage RT (ie, patients with biochemical recurrence after prostatectomy), adding hormonal therapy to RT can improve survival. This trial did not include patients who have undetectable PSA after prostatectomy, so whether adding hormone therapy to this "adjuvant" patient population helps improve survival is unknown.
Question 4. What is the role of fiducial placement into the prostatectomy bed during consolidative radiation therapy?
Answer
I do not routinely use fiducial placement for post-prostatectomy RT. However, I do use image-guidance to help ensure accuracy of radiation delivery. The form of image guidance I use most often is cone beam CT.
Question 5. Will novel imaging modalities (such as advances in PET techniques) that can more accurately pinpoint sites of recurrence guide the use of salvage radiation?
Answer
Imaging is an exciting area of development in prostate cancer, but how imaging is incorporated in treatment needs to be studied in clinical trials. It is true that novel imaging can find more areas of disease than conventional imaging (eg, CT, MRI, bone scan), but the benefits and harms of using these scans to help design salvage RT are unknown. Does doing so improve survival? Does increasing RT fields to target additional areas found by PET scan cause increased toxicity?
Loading...
Loading...