Ask the Experts – Neal D Shore
Managing the Adverse Effects of Drug Treatments for Advanced Prostate Cancer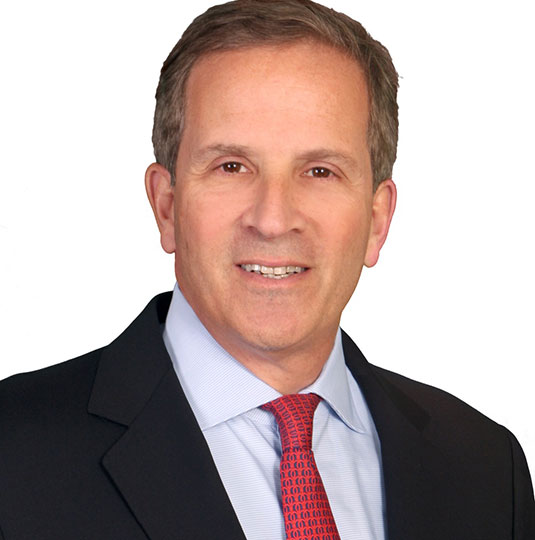 Neal D. Shore, MD

Practice Community: Myrtle Beach, South Carolina
Hospital and Institutional Affiliations: Director, CPI, Carolina Urologic Research Center, Myrtle Beach, South Carolina, and President of the Large Urology Group Practice Association
Number of Patients Seen in a Week: 150
Practice Niche: Urologic oncology
Question 1. In your practice, what are the most frequent adverse effects (AEs) related to the use of medications for advanced prostate cancer?
Answer
Of course, there may occur adverse events of interest specific to a particular approved CRPC [castration-resistant prostate cancer] therapy (cognitive impairment, rash, GI upset, myalgia, fracture, etc.). However, in my experience, fatigue and inanition are the most frequently cited adverse events by patients and caregivers and which may have a very significant impact upon quality of life.
Question 2. Which of these AEs do you find has the biggest impact on patients' quality of life?
Answer
Both cognitive impairment and fractures can result in very deleterious effects, oftentimes requiring additional medical interventions as well as drug cessation.
Question 3. What AEs present the greatest management challenge?
Answer
Cancer-related fatigue and the neurocognitive effects of therapy pose a significant challenge to patient quality-of-life parameters, and oftentimes clinicians are at a loss to ameliorate these tolerability issues, especially when a specific therapy is achieving clinical, laboratory, and imaging benefits.
Question 4. Do you have any prescribing dilemmas when weighing the benefits and AEs of treatment?
Answer
In addition to reviewing the primary goal of survival prolongation when choosing a specific therapy, both avoiding complications of therapy (including emergency department visits and inpatient hospitalizations) and maintenance of positive quality-of-life metrics, especially in the elderly population, are essential to the patient-physician discussion, and yet may not always appear straightforward.
Question 5. What medications do patients take concomitantly for other conditions that might affect your prostate cancer treatment strategy?
Answer
Over the counter supplements, which may contribute to hepatic or renal impairment and occasionally impact hormonal levels. Of course, prescription medications which may augment or impede hepatic and renal pharmacologic clearance must also be reviewed with virtually all advanced PCa therapies.
Question 6. Do you ever recommend complementary/alternative therapies to manage AEs?
Answer
Very infrequently, although I regularly review the published trial literature. There are, unfortunately, many over-the-counter products which are advertised with minimal basis for efficacy or adequate safety studies. Generally, I encourage a heart-healthy diet, regular exercise, smoking cessation, alcohol use in moderation, stress avoidance, and adequate sleep, in addition to either an approved advanced PCa regimen or clinical trial participation.
Loading...
Loading...