Ask the Experts – Judd W Moul
Managing the Adverse Effects of Drug Treatments for Advanced Prostate Cancer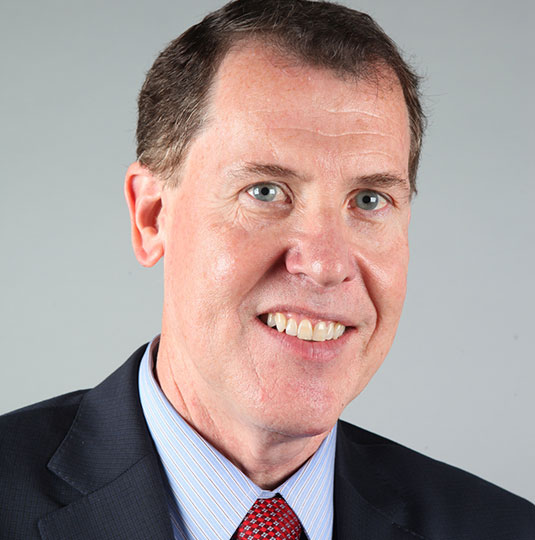 Judd W. Moul, MD, FACS

Practice Community: Durham, North Carolina
Hospital and Institutional Affiliations: James H. Semans, MD Professor of Surgery Director, Duke Prostate Center, Duke University Medical Center, Durham, North Carolina
Number of Patients Seen in a Week: 60 to 90
Practice Niche: Urologic oncology
Question 1. In your practice, what are the most frequent adverse effects (AEs) related to the use of medications for advanced prostate cancer?
Answer
With traditional hormonal therapy, it is hot flushes, weight gain, loss of libido, erectile dysfunction, and loss of muscle mass/loss of strength. In men on long-term androgen deprivation therapy, I worry about loss of bone mineral density and increased risk for diabetes. There is also the concern that LH-RH agonists might increase the risk of cardiovascular disease.
Question 2. Which of these AEs do you find has the biggest impact on patients' quality of life?
Answer
I think for some men, hot flushes are a real challenge. Other men report weight gain as their biggest concern. Loss of muscle mass/loss of muscle strength is also an issue for more active and younger men as is loss of libido.
Question 3. What AEs present the greatest management challenge?
Answer
None of the side effects are easy to deal with. Because of this, I like to use intermittent hormonal therapy for as many men as possible. However, for men with M1 disease, I worry that IHT may be less effective than continuous ADT.
Question 4. Do you have any prescribing dilemmas when weighing the benefits and AEs of treatment?
Answer
I wonder if there is any benefit of degarelix as compared to LH-RH agonists with regard to the risk of cardiovascular toxicity. There are retrospective data that suggests degarelix might be a safer choice, especially in men with pre-existing cardiovascular disease. On the other hand, this possible benefit remains controversial and deserves further study. The challenge with degarelix is that it is only available as a monthly depot injection, so it is more inconvenient than longer-acting LH-RH agonist agents.
Question 5. What medications do patients take concomitantly for other conditions that might affect your prostate cancer treatment strategy?
Answer
Certainly, testosterone supplements are popular to treat hypogonadism and for borderline low-T patients. When men are diagnosed with prostate cancer, the classic teaching was that we needed to discontinue testosterone supplements. However, more contemporary thinking suggests that a normal testosterone level is beneficial and that low T is harmful for men with localized prostate cancer. Over the past few years, I have been more inclined to continue T therapy for men who are on active surveillance for low-risk or very-low-risk prostate cancer. For men with intermediate- and high-risk disease, I tend to ask patients to discontinue T until they are treated. In men who undergo radical prostatectomy and have favorable pathology and who achieve an undetectable PSA at 3-6 month follow up, I will support them to restart T therapy.
Question 6. Do you ever recommend complementary/alternative therapies to manage AEs?
Answer
I recommend patients maintaining or striving for a healthy weight/body-mass-index of 25 kg/m2 or less. I do not recommend any specific supplements and certainly do not recommend mega-doses of any supplement or mineral. If a patient desires "something," I think a good general multivitamin supplement is reasonable. I also feel that a Mediterranean-style diet rich in fruits, vegetables, olive oil, tomato products and lower in saturated fat and red meat is a reasonable recommendation for both heart and prostate health.
Loading...
Loading...