Ask the Experts – Dr Polascik
Focal Therapy for Prostate Cancer: An Update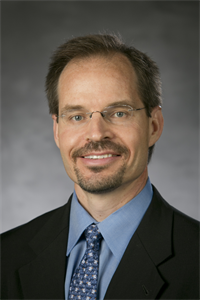 Thomas J. Polascik, MD
Practice Community
Durham, NC

Hospital and Institutional Affiliations
Professor of Surgery and Director of the Urologic Oncology Fellowship Program at Duke University School of Medicine, Durham, North Carolina
Number of Patients Seen in a Week
Approximately 70 per week

Practice Niche
Urologic surgery
Question 1.What are the major challenges regarding focal therapy for prostate cancer?
Answer
A major challenge in focal therapy is accurately determining the number of tumors and tumor location, size, volume, and aggressiveness, and mapping out those tumors in the 3-dimensional space within the prostate. If you can ascertain these tumor characteristics with certainty, then treatment can be directed to the clinically significant tumors. This provides the basis for treatment. Another challenge is selecting the right patients for this type of therapy.
Question 2. What are the leading focal therapy modalities?
Answer
High-intensity focused ultrasound and cryotherapy are the most commonly used focal therapy modalities. These are the modalities with which surgeons have the most experience. They have the longest track record at this point. With focal therapy, the continence rate is much more predictable and favorable compared with prostatectomy. In my hands, it's probably 99%. Surgery can't beat that. Continence usually returns by 3 months. Potency also returns faster after focal therapy than with traditional whole-gland treatment options. Overall, based on hemiablation data, the potency recovery rate is 60% to 90%. We started performing focal therapy with hemiablation, but now we're applying focal ablations in a very specific and precise manner. As imaging improves, we're able to target the tumor with a rim of tissue around it to make sure we ablate it all.
Question 3. Have advancements in imaging modalities made focal therapy a reasonably safe option?
Answer
Yes. When I started performing focal cryoablation in 2006, we didn't even routinely have multiparametric magnetic resonance imaging (MRI). I would not have predicted that we would be at this point now. Multiparametric MRI-ultrasound fusion and 3-dimensional transperineal mapping biopsy make it possible to localize and otherwise characterize tumors with a high degree of certainty, but it is not perfect. Multiparametric MRI is going to not detect maybe 5% to 10% of clinically significant tumors, but other new imaging modalities potentially can be used in conjunction with MRI to decrease the chances of missing a clinically significant tumor. There are targeted agents that, when injected into patients, hone in on tumor cells and cause these cells to light up on positron emission tomography, single photon emission computed tomography, or other types of functional scans. Also available are gallium scans, which can be fused with MRI or ultrasound to improve tumor localization.
Question 4. Who is the optimal candidate for focal therapy?
Answer
In addition to meeting clinical criteria, such as having a moderately aggressive tumor, I consider patient expectations and personality. If a patient says he absolutely has to have the tumor out, then focal therapy is not good for him, as he needs surgery. There is some degree of uncertainty inherent in focal therapy. Surgeons ablate the known cancer, but a de novo tumor may develop in the remainder of the prostate at some point. I would consider for focal therapy a man who, if subsequently found to have an indolent tumor in an untreated area, would be okay monitoring it.
Suggested Readings
1. Golan R, Bernstein AN, McClure TD, et al. Partial gland treatment of prostate cancer utilizing high-intensity ultrasound in the primary and salvage setting: a systematic review [published online April 19, 2017]. J Urol. doi: 10.1016/j.juro.2017.03.137

2. Kanoun S, Walker P, Vrigneaud JM, et al. 18F-choline positron emission tomography/computed tomography and multiparametric magnetic resonance imaging for the detection of early local recurrence of prostate cancer initially treated by radiation therapy: comparison with systematic 3-dimensional transperineal mapping biopsy. Int J Radiat Oncol Biol Phys. 2017;97:986-994. doi: 10.1016/j.ijrobp.2016.12.025

3. Sonni I, Baratto L, Iagaru A. Imaging of prostate cancer using gallium-68-labeled bombesin. PET Clin.2017;12:159-171.

4. Stabile A, Dell'Oglio P, Gandaglia G, et al. Multiparametric MRI cannot predict clinically significant prostate cancer outside the index lesion: implications for extended biopsy templates. J Urol. 2017;197. Abstract MP03-13.
Loading...
Loading...