Ask the Experts – Adam C Reese
What is the role of race in prostate cancer treatment decisions?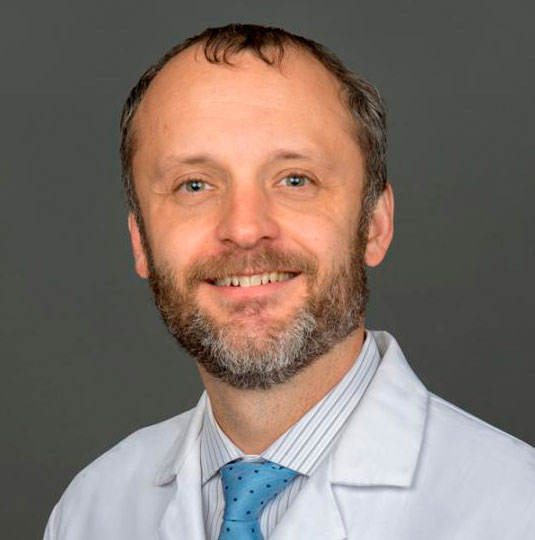 Adam C. Reese, MD

Practice Community: Philadelphia, Pennsylvania
Hospital and Institutional Affiliations: Associate Professor of Urology and Chief of Urologic Oncology at the Lewis Katz School of Medicine at Temple University in Philadelphia
Number of Patients Seen in a Week: 70 to 90
Practice Niche: Urologic oncology
Question 1. Should race enter into treatment decisions? If so, how?
Answer
This is an excellent question that I am not sure we are able answer with 100% accuracy from the current literature. It is my opinion that no patient should be precluded from undergoing a particular treatment, nor should a specific treatment be encouraged, based on race alone.

However, patients should be informed that the outcomes of certain treatment strategies may differ somewhat among racial groups. For example, there are data to suggest that African-American men managed with active surveillance may have higher rates of disease reclassification and need for definitive treatment during follow up, relative to Caucasians. Patients should be educated about these potential differences to allow them to make an informed decision when choosing a treatment strategy.
Question 2. For you, what stands out as notable differences between whites and blacks with respect to cancer-related clinicopathologic factors?
Answer
Unfortunately, it is generally accepted that African-American men have a higher incidence of prostate cancer, are more likely to be diagnosed with advanced stage or aggressive disease, and are often diagnosed at a younger age compared to Caucasian men. In addition, the risk of death from prostate cancer is significantly higher in African-American men than Caucasians.

There are likely to be a number of factors that explain this phenomenon. First, there is clearly a genetic component contributing to the increased cancer risk in African-American men. Second, African-American men may be less likely to undergo screening due to lack of access to care or mistrust of the medical profession. Finally, dietary factors, environmental exposures, and socioeconomic disparities have also been hypothesized to play a role, although the data supporting these associations are less robust.
Question 3. In your experience, do certain treatments work better in whites vs blacks?
Answer
This is another area where there is no consensus, but there are data to suggest that treatment outcomes may differ by race.

For patients managed with active surveillance, some studies have reported that cancer risk is more often underestimated in African-American men. This means that some African-American men placed on surveillance may have more aggressive tumors that potentially would have been better managed with definitive treatment. In addition, research from my institution and others has suggested that African-American men on active surveillance may have higher rates of disease reclassification and delayed treatment compared to Caucasians.

The data regarding racial differences in radical prostatectomy outcomes are conflicting. Some studies have suggested that African-American men undergoing radical prostatectomy are more likely to have adverse pathology and cancer recurrence, whereas other studies have not found this association.
Question 4. Should stricter selection criteria for active surveillance (AS) be applied to Black patients?
Answer
In my opinion, the same AS selection criteria can be used in African-American and Caucasian men. However, African-American men should be informed that they may have a higher risk of disease reclassification while under surveillance, and therefore may be more likely to require delayed intervention. As such, vigilant follow up of African-American men is crucial, as is the case with all men on surveillance. I am not aware of any data showing that cancer control in AA men initially managed with surveillance is inferior to that of Caucasians. Therefore, I do not see a convincing reason to use stricter selection criteria for African-American men, which would likely limit the number of men for whom surveillance is offered as a management strategy.
Question 5. Should Black men on AS be subject to more frequent follow-up studies (MRIs, biopsies)?
Answer
I do not think that more frequent follow-up studies are indicated, but I do think efforts are needed to ensure that men on surveillance are compliant with follow up. Data from our institution show relatively high rates of non-compliance with suggested PSA testing and surveillance biopsies for both Caucasian and African-American men on active surveillance. Given the potential increased risk of disease reclassification in African-American men, failure to comply with follow-up could allow for unrecognized disease progression and potentially compromise oncologic outcomes.
References
Fuletra JG, Kamenko A, Ramsey F, et al. African-American men with prostate cancer have larger tumor volume than Caucasian men despite no difference in serum prostate specific antigen. Can J Urol. 2018;25:9193-9198.

Katz JE, Chinea FM, Patel VN, et al. Disparities in Hispanic/Latino and non-Hispanic Black men eligible for active surveillance: a population-based study. Prostate Cancer Prostatic Dis. 2018; published online ahead of print. doi: 10.1038/s41391-018-0057-6

Dinizo M, Shih W, Kwon YS, et al. Multi-institutional analysis of racial disparity among African-American men eligible for prostate cancer active surveillance. Oncotarget. 2018;9:21359-21365. doi: 10.18632/oncotarget.25103

Sundi D, Ross AE, Humphreys EB, et al. African American men with very low-risk prostate cancer exhibit adverse oncologic outcomes after radical prostatectomy: Should active surveillance still be an option for them? J Clin Oncol. 2013;31:2991-2997.

Leapman MS, Freedland SJ, Aronson WJ, et al. Pathological and biochemical outcomes among African-American and Caucasian men with low risk prostate cancer in the SEARCH database: Implications for active surveillance candidacy. J Urol. 2016;196:1408-1414.

Sundi D, Faisal FA, Trock BJ, et al. Reclassification rates are higher among African American men than Caucasians on active surveillance. Urology. 2015;85:155-160.
Loading...
Loading...