CME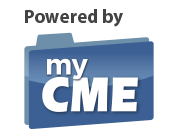 Nephrology and Urology CME/CE Courses



Your search for high-quality, complimentary CME/CE stops right here. The courses below are powered by myCME, the education engine in Haymarket Medical Network's (HMN) expanding portfolio of clinical websites. Now you can easily find practice-relevant courses, earn CME/CE credit, and access your CME History without leaving Renal & Urology News. Plus, your CME History will be available to you across HMN on any site you choose. Simply click any link below to get started earning credit.


Want to read more?
Please login or register first to view this content.
Next post in CME Articles