March 02, 2015
Early Bicalutamide Aids Survival in Nonmetastatic Prostate Cancer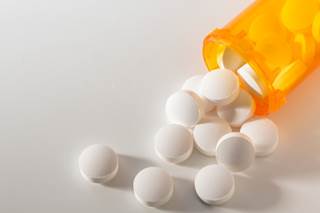 Adding bicalutamide improves overall survival among patients with advanced nonmetastatic hormone-naïve prostate cancer.
ORLANDO—Adding the antiandrogen agent bicalutamide (150 mg daily) improves overall survival (OS) among patients with advanced nonmetastatic hormone-naïve prostate cancer, according to a long-term survival update analysis of the randomized, double-blind, placebo-controlled Scandinavian Prostate Cancer Group 6 (SPCG-6) study (Abstract 2), presented during the 2015 Genitourinary Cancers Symposium.1
"The addition of early bicalutamide to standard of care resulted in a significant OS benefit in patients with locally advanced PCa, whereas patients with localized PCa derived no survival benefit from early bicalutamide," reported lead author Frederik Thomsen of the Copenhagen Prostate Cancer Center's Department of Urology, Rigshospitalet in Copenhagen, Denmark. "The survival benefit of bicalutamide increased with higher baseline PSA."
Optimal timing for endocrine therapy in nonmetastatic, hormone-naïve prostate cancer has been unclear, the authors noted. The SPCG-6 study enrolled 1,218 patients, randomly assigning 607 patients to receive 150 mg daily bicalutamide, and 611 patients to receive placebo.
"The majority (80% of bicalutamide-arm patients and 83% of placebo-arm patients) were managed on watchful waiting," the coauthors reported.
At a median 14.6 years follow-up, median overall survival time was 9.9 years, with an overall mortality of 71%, Dr. Thomsen reported. Overall survival was similar between patients receiving bicalutamide and placebo (hazard ratio [HR]=0.99 (95% CI:0.87,1.13; P=0.89, ns).
Among patients with localized disease (cT1-2, N0/Nx), there was a nearly significant trend toward improved survival in the placebo arm (HR=1.19; 95% CI: 1.00,1.43; P=0.056), they noted.
However, bicalutamide "significantly improved OS and reduced the risk of death by 23% relative to the placebo arm in patients with locally advanced disease (cT3-4, any N; or any cT, N+), with a median survival difference of 1.8 years (HR=0.77; 95% CI: 0.63,0.94; P=0.01)."
Reference
Thomsen FB, Brasso K, Christensen IJ, et al. Long-term survival update of the Scandinavian Prostate Cancer Group 6 study: Bicalutamide 150 mg daily versus placebo in hormone-naïve, non-metastatic prostate cancer. 2015 Genitourinary Cancers Symposium. Abstract 2.