June 11, 2018
Erectile Dysfunction Strongly Predicts Cardiovascular Events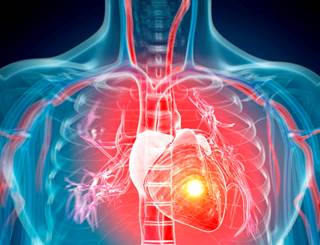 Men with erectile dysfunction (ED) are almost twice as likely to experience a cardiovascular event as those without ED.
Erectile dysfunction (ED) independently predicts higher risk for cardiovascular events including heart attacks, cardiac arrests, sudden cardiac death and strokes, beyond other risk factors. Researchers reported the strongest evidence to date in the latest issue of Circulation.
Of 1914 participants (mean age 69 years) in MESA (Multi-Ethnic Study of Atherosclerosis), half (45.8%) reported ED symptoms. The group was 42% white, 24% black, 11% Chinese, and 23% Hispanic.
Over nearly 4 years of follow up, the cohort experienced 40 coronary heart disease (CHD) events and 74 cardiovascular (CVD) events. Significantly greater proportions of men with than without ED suffered an event: 3.4% vs 1.4% CHD events and 6.3% vs 2.6% CVD events. Men with ED had a 1.9 times greater risk for CVD events. Investigators adjusted for major risk factors such as smoking, diabetes, family history of CHD, cholesterol levels, and systolic blood pressure, as well as use of lipid-lowering and antihypertensive medication, beta blockers, and even depression.
"Our results reveal that erectile dysfunction is, in and of itself, a potent predictor of cardiovascular risk," senior investigator Michael Blaha, MD, MPH, Associate Professor of Medicine at Johns Hopkins School of Medicine in Baltimore, Maryland, said in a news release from the American Heart Association, which publishes Circulation. "Our findings suggest that clinicians should perform further targeted screening in men with erectile dysfunction, regardless of other cardiac risk factors and should consider managing any other risk factors -- such as high blood pressure or cholesterol -- that much more aggressively."
References
Uddin SMI, Mirbolouk MH, Dardari Z, et al. Erectile Dysfunction as an independent predictor of future cardiovascular events: The Multi-Ethnic Study of Atherosclerosis. Circ. DOI: 10.1161/CIRCULATIONAHA.118.033990
Erectile dysfunction means increased risk for heart disease, regardless of other risk factors. Circulation Journal Report. American Heart Association; June 11, 2018. [news release]