June 13, 2018
Diabetic ESRD Linked to Elevated Fibrinogen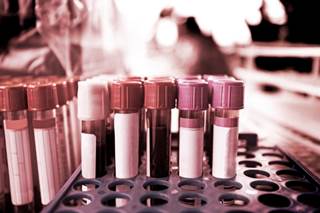 Patients with higher levels of serum fibrinogen have higher rates of progression.
Elevated serum levels of fibrinogen are associated with the development of diabetic end-stage renal disease (ESRD) in patients with type 2 diabetes mellitus, according to study findings published online in Diabetes Research and Clinical Practice.
In a study of 174 patients with type 2 diabetes mellitus and biopsy-proven diabetic nephropathy, Junlin Zhang, MD, PhD, and colleagues at West China Hospital of Sichuan University in Chengdu, China, found that patients in the second, third, and fourth quartiles of serum fibrinogen had a significant 7.1-, 5.8-, and 8.8-fold increased risk of progressing to ESRD compared with those in the first quartile.