August 04, 2014
Jardiance Approved for Type 2 Diabetes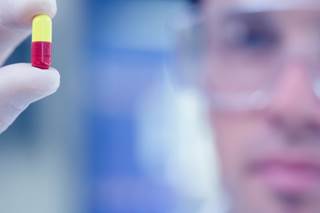 Blocks reabsorption of glucose by kidneys.
Jardiance (empagliflozin) has been approved by the U.S. Food and Drug Administration to treat type 2 diabetes, the agency said Friday in a news release.
Jardiance, a sodium glucose co-transporter 2 inhibitor, is designed to block reabsorption of glucose by the kidneys. Its safety and effectiveness were evaluated in clinical studies involving 4,480 people with type 2 diabetes. The drug should not be used to treat type 1 diabetes, in people with severe kidney impairment, among people with increased ketones in the blood or urine, or in people on dialysis, the FDA said.
The agency said it has ordered several post-marketing studies of the new drug, including an evaluation of its effects on the cardiovascular system. The most common side effects are urinary tract infection and female genital infection. The drug also may cause dehydration, leading to a significant drop in blood pressure.
"Jardiance provides an additional treatment option for the care of patients with type 2 diabetes," Curtis Rosebraugh, M.D., M.P.H., director of the Office of Drug Evaluation II in the FDA's Center for Drug Evaluation and Research, said in a statement. "It can be used alone or added to existing treatment regimens to control blood sugar levels in the overall management of diabetes."
Jardiance is distributed by Boehringer Ingelheim Pharmaceuticals, based in Ridgefield, Conn.