September 14, 2017
Chronic Kidney Disease Raises Tinnitus Risk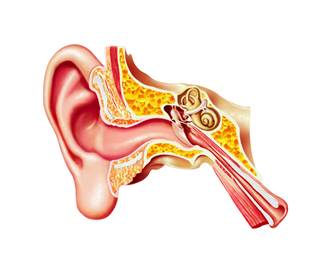 Tinnitus is 3-fold more likely to develop in patients with versus without chronic kidney disease, new study shows.
Chronic kidney disease (CKD) is associated with an increased risk of tinnitus, researchers reported online in PLoS One.
Using 2000–2010 data from the Taiwan National Insurance Research Database, Cheng-Ping Shih, MD, of Tri-Service General Hospital, National Defense Medical Center, Taipei, Taiwan, and colleagues compared 185,430 patients with CKD and 556,290 controls without CKD.
The overall incidence of tinnitus was 97.25 per 100,000 person-years among patients with CKD compared with 72.56 per 100,000 person-years among those without CKD. In adjusted analyses, CKD patients had a significant 3 times higher risk of tinnitus than non-CKD patients. CKD patients with heart failure and those with diabetes mellitus had a significant 10-fold and 3.7-fold greater risk of tinnitus, respectively, compared with non-CKD patients.
Additionally, compared with non-CKD patients, dialysis-dependent CKD patients had a 4.6-fold increased risk of tinnitus, whereas non-dialysis CKD patients had a 2.5-fold increased risk. The difference in risk suggests that the risk of tinnitus is positively correlated with the degree of kidney function loss, according to the investigators.
Reference
Shih CP, Lin HC, Chung CH et al. Increased risk of tinnitus in patients with chronic kidney disease: A nationwide, population-based cohort study. PLoS One 2017;12(8):e0183192. doi: 10.1371/journal.pone.0183192