June 12, 2018
Substance Use Ups Risks for CKD Progression, Mortality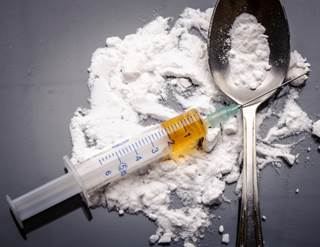 Persistent cocaine use by patients with chronic kidney disease more than doubled their risk for death.
Using tobacco and illicit drugs, particularly heroin and cocaine, increases the risks of progression of chronic kidney disease (CKD) or mortality, according to a study findings published online ahead of print in the Clinical Journal of the American Society of Nephrology.
Of 3939 patients with an estimated glomerular filtration rate of 20 to 70 mL/min/1.73 m2 in CRIC (Chronic Renal Insufficiency Cohort Study), 1287 experienced CKD progression and 1001 died over a median 5.5 years. At baseline, 13% smoked tobacco, 20% consumed alcohol, 33% used marijuana, and 12% used hard illicit drugs.
In a multivariable adjusted model, persistent tobacco smoking was associated with a significant 1.9-fold increased risk of death compared with nonsmoking, Jiang He, MD, PhD, of Tulane University School of Public Health and Tropical Medicine, and colleagues reported. Persistent use of hard illicit drugs was associated with a significant 1.25- and 1.41-fold increased risk of CKD progression and death, respectively, compared with nonuse. Cocaine use was associated with a significant 2-fold increased risk of death. Heroin use was associated with a significant 1.6-fold increased risk of CKD progression.
Persistent marijuana use was not significantly associated with CKD progression or all-cause mortality. Persistent alcohol use was associated with a significant 27% decreased risk of all-cause mortality.
"These findings contribute to previous research documenting the harmful associations of tobacco smoking with incident CKD and all-cause mortality and extend this knowledge specifically to a population with preexisting CKD," the authors wrote.
Investigators said that, to their knowledge, their study "is the first longitudinal analysis of tobacco, alcohol, and illicit drug use in a large sample of patietns with predialysis CKD at high risk for clinical events.
Study results highlight the need for clinician vigilance for drug abuse among CKD patients, according to Dr He and colleagues. The investigators recommended evaluation of treatment and cessation programs to help patients prevent these harms.
Reference
Bundy JD, Bazzano LA, Xie D, et al. Self-reported tobacco, alcohol, and illicit drug use and progression of chronic kidney disease. Clin J Am Soc Nephrol. doi:10.2215/CJN.11121017