September 12, 2012
Statins Improve Survival in ACS Patients with CKD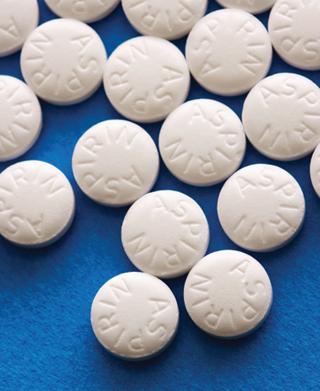 The study demonstrates a benefit with statins alone or combined with aspirin.
Chronic statin therapy alone or in combination with aspirin is associated with improved short- and long-term survival in patients suffering from both chronic kidney disease (CKD) and acute coronary syndromes (ACS), according to an Italian study.
The study, led by Alessandro Sciahbasi, MD, of Unità Operativa Complessa di Cardiologia, Policlinico Casilino-ASL RMB, Rome, included 1,484 patients with both ACS and chronic kidney disease. Investigators divided them into four groups according to chronic aspirin and statin therapy prior to hospitalization for ACS: group 1 (589 patients who received neither aspirin nor statin treatment); group 2 (477 patients who received aspirin alone); group 3 (89 who received a statin only); and group 4 (329 who received both aspirin and a statin).
Although groups 3 and 4 had a higher baseline risk profile, they had significantly lower in-hospital mortality rates (1% in group 3 and 2% in group 4 compared with 8% in group 1 and 7% in group 2), researchers reported online ahead of print in the European Journal of Preventive Cardiology.
Groups 3 and 4 also exhibited significant better survival at the 30-day and one-year follow-up points. At 30 days, the mortality rates were 1% and 4% in groups 3 and 4, respectively, compared with 10% in both groups 1 and 2. At one year, the rates were 11% in group 3 and 13% in group 4 compared with 20% in group 1 and 23% in group 2.