December 27, 2018
Seminal Vesicle Problems May Be a PAE Complication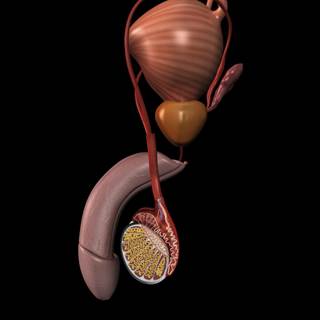 Seminal Vesicle Problems May Be a PAE Complication
Seminal vesicle abnormalities may be among the complications of prostatic artery embolization (PAE), according to a new report published in BMC Urology.
In a review of 139 patients who underwent PAE for benign prostate hyperplasia, Jin Long Zhang, MD, of Nan Kai University in Tianjin, China, and colleagues identified 9 (6.5%) who had seminal vesicle abnormalities detected by magnetic resonance imaging.
The abnormalities included subacute hemorrhage in 3 patients and ischemia in 6 patients. All 9 patients complained of a few episodes of mild hematospermia during the 1 to 4 weeks following PAE. Hematospermia resolved spontaneously without treatment.