September 10, 2012
Adjuvanted Influenza Vaccine Safe in Kidney Transplant Recipients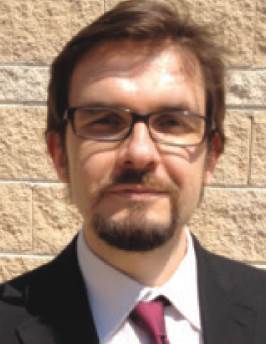 Mario Fernández-Ruiz, MD
SAN FRANCISCO—The use of adjuvanted pandemic (H1N1) 2009 influenza vaccine appears to be safe in terms of risk for acute rejection and long-term graft outcome in kidney transplant recipients, researchers reported at the 52nd Interscience Conference on Antimicrobial Agents and Chemotherapy.
"Some transplant groups have recently raised concerns about the safety of adjuvanted influenza vaccination in terms of graft survival," said lead investigator Mario Fernández-Ruiz, MD, an attending physician at the Unit of Infectious Diseases of the University Hospital "12 de Octubre," in Madrid, Spain. "Our results are in the line of previous studies in confirming the short- and long-term safety of such strategy, since we have not found a higher incidence of acute rejection in those patients receiving adjuvated pandemic H1N1 influenza vaccination, or a worse graft function at the end of the follow-up period, as compared to those receiving seasonal non-adjuvanted vaccine or no vaccination."
Currently, annual influenza immunization is strongly recommended in solid organ transplant (SOT) recipients due to increased risk of morbidity and mortality related to influenza infection. Safety concerns recently have been raised about the use of adjuvanted vaccines in SOT recipients. It has been theorized that the upregulation of the immune system might increase humoral and cellular alloreactivity.
The use of adjuvants (potent immunopotentiators without intrinsic antigenicity) was encouraged during the 2009 influenza A (H1N1) virus pandemic with the goal of minimizing antigen requirements, while also increasing and maintaining efficacy. However, recent research has suggested that multiple doses of adjuvanted influenza vaccine may lead to the development of anti-HLA antibodies in a significant number of kidney transplant recipients (Am J Transplant 2011;11:1727-33). In addition, investigators recently reported an association between recent ASO3-adjuvanted pandemic (H1N1) 2009 influenza vaccination and the occurrence of mild-to-severe cell-mediated rejection in heart transplant recipients (Am J Transplant 2011;11:2751-2754).
Dr. Fernández-Ruiz and his colleagues conducted a single-center, observational, prospective cohort study that included 140 consecutive adult patients (age 16-83 years) who underwent kidney transplantation between November 2008 and December 2009. The investigators analyzed three groups that included recipients who received the adjuvanted pandemic H1N1 influenza vaccine alone or following seasonal vaccine (41 patients), those who only received the seasonal vaccine (31 patients) and those who did not received any vaccination (68 patients). The researchers assessed graft function, histologically proven rejection rate, graft loss (return to dialysis or retransplantation), and all-cause mortality up to April 2012 (unless death or graft loss occurred earlier).
The study demonstrated no significant differences in terms of acute rejection or graft function among the three groups. In addition, the researchers found no differences in all-cause mortality rates among the different groups.
Dr. Fernández-Ruiz, who presented the study findings at the meeting, said the median follow-up was 932.5 days. Following vaccination, the researchers observed three episodes of rejection in the seasonal vaccine group (mean interval: 260 days) and four episodes of rejection in the pandemic vaccine group (mean interval: 300.2 days). Dr. Fernández-Ruiz said the study showed no differences in the rate of subsequent rejection during the follow-up after the vaccine was administered or offered among the three groups (0.12 for the seasonal vaccine group vs. 0.13 for the pandemic vaccine group and 0.15 episodes for the no vaccine group per 1,000 transplant-days).
Graft function, as estimated by the Modification of Diet in Renal Disease (MDRD) study formula, at the end of follow-up was better in the pandemic vaccine group (60.8 mL/min/1.73 m2) than in the seasonal vaccine group (47.2 mL/min/1.73 m2) or no vaccine groups (49.9 mL/min/1.73 m2). The investigators observed no statistically significant differences in the Kaplan-Meier graft survival curves between seasonal, pandemic and no vaccine groups.
"In view of our findings, we conclude that both seasonal and pandemic adjuvanted influenza vaccines are safe in terms of graft survival, so we would encourage nephrologists to offer vaccination to their patients in a proactive manner," Dr. Fernández-Ruiz said.