October 23, 2014
Vitamin D May Suppress Prostate Tissue Inflammation
the Renal and Urology News take:
Vitamin D may be able to suppress inflammation in prostate tissue by boosting expression of the GDF-15 gene, according to a study published in Prostate.
James R. Lambert ,PhD, and fellow researchers from the University of Colorado Cancer Center used a sophisticated computer algorithm to analyze immunohistochemical (IHC) data in prostate tissue related to GDF-15, a gene that is boosted by vitamin D.
Previously, the researchers noted that the GDF-15 gene was scarce in samples of prostate tissue that experienced inflammation.
"GDF-15 may be a good thing in keeping prostate tissue healthy," Dr. Lambert stated. "It suppresses inflammation, which is a bad actor potentially driving prostate cancer."
The researchers found that the gene is able to suppress inflammation by inhibiting NFkB proteins, which has previously been shown to contribute to tumor formation and growth.
"From this starting point of vitamin D in prostate cancer, we've come a long way toward understanding how we might use GDF-15 to target NFkB, which may have implications in cancer types far beyond prostate," Dr. Lambert concluded.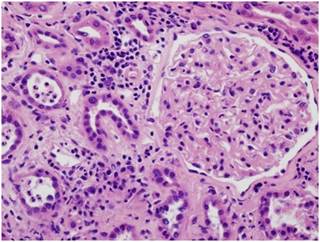 Vitamin D may be able to suppress inflammation in prostate tissue.
A University of Colorado Cancer Center study recently published in the journal Prostate offers compelling evidence that inflammation may be the link between Vitamin D and prostate cancer. Specifically, the study shows that the gene GDF-15, known to be upregulated by Vitamin D, is notably absent in samples of human prostate cancer driven by inflammation.
"When you take Vitamin D and put it on prostate cancer cells, it inhibits their growth. But it hasn't been proven as an anti-cancer agent. We wanted to understand what genes Vitamin D is turning on or off in prostate cancer to offer new targets," says James R. Lambert, PhD, investigator at the CU Cancer Center and associate research professor in the CU School of Medicine Department of Pathology.
Sign up for free e-Newsletters
NEPHROLOGY & UROLOGY NEWS