February 19, 2015
Prostatectomy May Impair Sex for Women, Too
the Renal and Urology News take:
Women are affected by their partner's decline in erectile function following radical prostatectomy, a new study finds.
Informing couples of this expected side effect before surgery and recommending sexual counseling could benefit both partners.
The prospective study included 21 men, average age 62.4, and their female partners, average age 60.7. An urologist and a sexologist assessed both the men's and women's sexual function and their attitudes by questionnaire before surgery and 6 months after. The men's erectile function was considered mildly impaired prior to surgery.
According to results published in Nature, erectile dysfunction after surgery not only affected the men, but the women too, who experienced worse sexual function. The silver lining is each couples' relationship remained stable immediately following surgery.
Nerve sparing surgery showed a protective effect on both the patient's and his partner's sexual function. Bilateral neurovascular bundle preservation had a significant advantage over unilateral. All men also took tadalafil.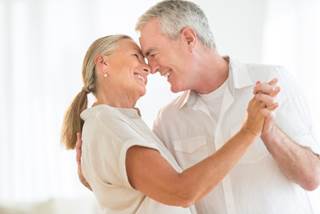 Potency After Surgery
Both members of a couple can experience diminished sexual function after a man has prostate cancer surgery, Swiss researchers find, suggesting that treatment should include sex counseling for men and their partners.
The researchers studied sexual function and satisfaction after men had a type of cancer surgery designed to remove the entire prostate, including semen glands, but protect nearby nerves that are involved in erections.
"Typically, even with nerve sparing, a man may have difficulties for months before he gets back to a more normal erectile function…
This article originally appeared
here.
Sign up for free e-Newsletters
NEPHROLOGY & UROLOGY NEWS