September 07, 2012
Pan-Fried Meat May Raise Risk of Advanced PCa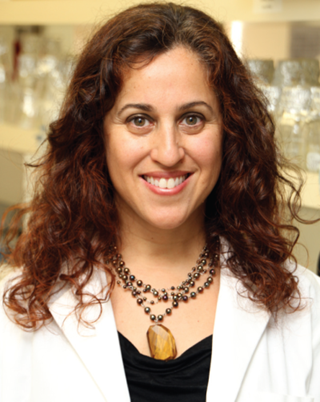 Mariana Stern, PhD
Red meat cooked at high temperatures, especially in a frying pan, may increase the risk of advanced prostate cancer (PCa), a study found.
Men who ate more than 1.5 servings of pan-fried red meat per week increased their risk of advanced PCa by 30%, according to lead investigator Mariana Stern, PhD, Associate Professor of Preventive Medicine at the University of Southern California's Keck School of Medicine. Men who ate more than 2.5 servings per week of red meat cooked at high temperature were at 40% increased risk. Study findings were published online ahead of print in Carcinogenesis.
Dr. Stern and her colleagues examined pooled data from about 2,000 men who participated in the California Collaborative Prostate Cancer Study. Study subjects completed a comprehensive questionnaire that evaluated the amount and type of meat intake, including poultry and processed red meat. Information about cooking practices (pan frying, grilling, oven broiling) was obtained using color photographs that displayed the level of doneness.
The investigators found that hamburgers, but not steak, were linked to an increased risk of PCa, especially among Hispanic men.
"We speculate that these findings are a result of different levels of carcinogen accumulation found in hamburgers, given that they can attain higher internal and external temperatures faster than steak," Dr. Stern said.
The researchers found that pan frying, regardless of meat type, was associated with an increased risk of PCa. They do not know why, but suspect that it is due to the formation of heterocyclic amines, which can damage DNA. Other carcinogens, such as polycyclic aromatic hydrocarbons (PAHs) are formed during the grilling or smoking of meat. When fat from meat drips on an open flame, the rising smoke leaves deposits of PAHs on the meat.
Study findings are consistent with those of previous studies. A study of 470 cases of aggressive PCa and 512 controls demonstrated that higher consumption of any ground beef or processed meats was associated with an increased risk of aggressive PCa, particularly when the meat was grilled or barbecued and when well-done.
The study, by Sanoj Punnen, MD, of the University of California in San Francisco, and colleagues found that high consumption of well-cooked/very-well-cooked ground beef was associated with a twofold increased risk of aggressive PCa compared with no consumption. Low consumption was associated with a 51% increased risk, according to findings published in PLoS One (2011;6:e27711). In contrast, consumption of rare or medium-cooked ground beef was not associated with aggressive PCa.
In addition, the investigators observed an increased risk associated with two meat mutagens produced by high-temperature cooking when comparing highest to lowest quartiles of intake.