April 08, 2015
Women in Practice Could Mean More Flexible Schedules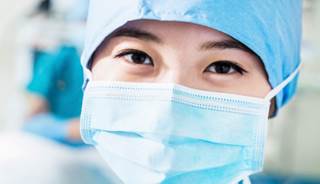 Practices may need to adjust schedules, time off, and compensation as the number of female urologists and nephrologists grows.
The face of urology and nephrology could change dramatically in the next decade. According to the Association of American Medical Colleges, 26% of practicing nephrologists and 7.2% of urologists were female in 2013. However, women currently account for 39% of nephrology residents and almost 23% of urology residents.
What does this mean for physician practices? Practices should plan ahead to create positive workforce changes accommodating the needs of future physicians.
A broader demographic in urology and nephrology
Just 5 years ago, if a practice came to Dan Jennings of The Medicus Firm looking for a female urologist, he was hard-pressed to find a candidate. Now, about 1 in every 5 or so responses he gets when advertising for urology positions are from women. This is a good thing, he said, particularly in communities with a lot of male physicians and an increasing number of female urology patients.
It's not a surprise to find that, on average, female physicians tend to work fewer hours than men. Studies have shown that women doctors work approximately 7 or 8 fewer hours a week than their male counterparts.
What groups should be aware of, however, is that flexing schedules is not just for female providers. According to Cejka Search, 22% of male and 44% of female physicians in 2011 worked part-time schedules. This trend is not likely to change, as the number of dual-career families increase, more women enter the field, older physicians cut back, and more millennials enter the field, said Leslie Rickey, MD, Fellowship Director, Female Pelvic Medicine and Reconstructive Surgery, Yale School of Medicine in New Haven, Conn., and president of the Society of Women in Urology.
"It might be time to reconsider the notion that more hours equal greater dedication and a better physician," Dr. Rickey said. "It doesn't mean that some degree of 'scheduled predictability' that allows doctors to dedicate time to their families or outside activities implies that a physician is any less committed to optimal patient care."
Making changes in your practice
As more women enter the fields, practices may need to be more flexible. Martin Osinski, owner of the recruiting firm NephrologyUSA, said it will likely be bigger offices that are able to make changes. In these groups, he has seen part-time schedules, reduced call loads, or hiring solely for dialysis rounding or office visits.
Jennings said women are moving to urology because there tends to be fewer emergency surgeries. For this reason, some groups may allow people to schedule surgeries only 2 to 3 days a week in the mornings.
Dillon said it will likely be groups having a hard time getting candidates that will have to be most willing to bend. He has seen small hospitals in rural areas ship evening and weekend surgeries to other places so their physicians don't have to come in. Some groups might be amenable to splitting schedules and letting 2 women work half time to fill one full time equivalent position.
"If someone wants to take some call but only every other week, offices will have to make an adjustment in compensation somehow," Dillon said. "They are going to have to be creative."
Dr. Rickey said that one of the most important aspects of integrating women into the practice is dealing with maternity leave.
"There are still many women who struggle with childbearing and when to do it and how it will look in practice," she said.
Practices need to deal with it proactively, she said. Time off and effective compensation should be built into a contract so the physician doesn't have to ask for it when the time comes. One option may be to navigate the issue through the use of short-term disability. This way, the physician gets compensated and other doctors don't have to feel like they are paying for their break.
Moving up the ladder
A physician's ultimate goal is to become a partner. Unfortunately, this doesn't exactly jibe with flexible scheduling.
A solution to this is to allow women to remain as employees and avoid call or work fewer hours. Dillon said people often won't buy in as a partner if they are only receiving part-time pay. Some practices let women "take a portion of partner." They can work one-third or one-half of the call other doctors work and only pay in and reap the rewards of an equal amount of partnership.
"Medicine has changed and doctors who are coming up in this day are not going to work like their dad or grandfather did," Dillon said.
To have women in partnership takes a pathway that is not always available. Dr. Rickey said she has had a host of "wonderful male mentors" during her career, but contends it will be increasingly important as more women enter the field to have tenured females in these roles.
"If you look around and don't see people that look like you in those positions, you can't see yourself there," she said. "It is harder to relate and see yourself in those roles."
Of the 126 urology residency programs in the nation, Dr. Rickey said she knows of 3 that have women as department chairs, hardly reflective of the 10% of women practicing in the field.