May 16, 2012
To Sell or Not to Sell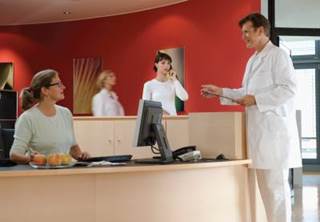 To Sell or Not to Sell
Possibly the first thing to consider if you are thinking of selling your practice is whether or not there would be an interested buyer.
This may be something that is more likely for urologists than nephrologists in the current climate, according to Akram Boutros, MD, founder and president of BusinessFirst Healthcare Solutions, an advisory firm to hospitals, physician practices and health systems based in Great Neck, NY.
Dr. Boutros said a trend he sees is the creation of multi-specialty practices – like a cancer center that has oncologists and urologists under one roof – where the two groups work together to increase purchasing power, but remain autonomous in ownership.
But urologists aren't the only ones wanting to sell. Physicians of all kinds are feeling the pinch of lower Medicare reimbursements. This, along with the uncertain future posed by health reform, is a potential maelstrom many doctors don't want to face in private practice.
When Brian Baker, owner of Baker Healthcare Consulting Group in Nashville, Tenn., works with physician groups, one thing he notices is the decision to sell or not is made initially on the basis of emotion.
Medical groups are constantly under threat of being reduced in payments or having to put up with more regulation, Baker said. "So doctors throw up their hands and say, 'I am tired of this, I want someone else to take on the risk.'"


Focus on the business transaction
He tries to get them to focus on the business transaction instead. He said most practices are able to project based on the past couple of years what their business will look like in the near future. They should consider if there are new sources of business or if there is anything else they can do to enhance the practice.
Today's sales tend to be different than those in the past. Typically, "the hospital says, 'we are going to take you over, there is no guarantee that all employees will continue to be employed, and we are not going to pay you an exorbitant price … we'll just buy the assets, and you'll get a contract for X number of years with renewals.'"
One major point for physicians to consider when looking at a contract isn't the "sale price," but the term and longevity of the relationship, Boutros said.
"Look to see if the personal compensation is in the ballpark," he said. "They should be looking for security; that's why they are thinking of integrating in the first place. And that comes with contract length."


Possible loss of referrals
Other compensation issues to think about include whether you might be shut out of other hospitals that have given you plenty of business. Also, be aware of whether you would lose referrals from some primary care providers who send you a lot of patients.
Nicholas Janiga, a manager at HealthCare Appraisers, Inc. in Castle Rock, Colo., said it pays to see what you will be incentivized to do, whether you will be held accountable for costs or paid just for productivity (the latter is rare, he said).
Contracts will also include things like inventory, tangible fixed assets, and some level of intangible value like a non-compete clause, Janiga said.
"Depending upon your required management duties there could be supplemental agreements in place if they expect you to participate in some of that," he said.
The new span of your influence is something to understand before selling a practice. Boutros said to ask what you will be involved in directly. Will the hospital participate in hiring and firing, creating new service offerings, practice relocation? Will your staff be hospital employees?
The last financial aspect to mull over is what will happen if things don't work out with the sale. You have to be aware of who will own the medical records, whether or not the staff can come back to work for you, and if you will be able to stay in that office.


Loss of autonomy
Finally, there are a couple of considerations that are more abstract, but potentially the most important. The first is the loss of autonomy inherent to becoming an employee. Most times, a doctor will still make clinical decisions, but they no longer have control over business decisions once they sell.
"Some health systems that do a good job with employed physicians keep them involved in decision making, but ultimately the owner is the decision maker," Baker said. "It is a big deal, but a doctor can close their eyes and their hold nose and dive in if it's the best way to go."
Most importantly, if you are going to sell your practice, it has to be to someone for whom you can work. Take the time to get to know the leadership and structure of the buyer. They should make you feel valued and be a group with whom you can imagine having a relationship.
"You can't work for people you don't trust or like," Boutros said. "You can do it for six months or a year, but not long term.