April 02, 2015
Would you choose to become a doctor again?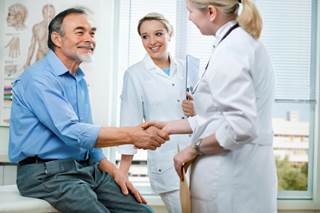 Physicians report both fatigue and satisfaction in practicing medicine.
Physicians in recent years have had to contend with growing caseloads, decreased face-to-face time with patients, shrinking reimbursements, HIPAA demands, and other hassles. In a survey of 3,897 physicians, to which 2,556 (65.6%) responded, 45% of doctors reported high levels of fatigue, according to findings published recently in Mayo Clinic Proceedings (2015;90:194-201).
Still, 71% expressed satisfaction with practicing medicine. In a recent survey of primary care physicians (PCPs) and primary care nurse practitioners (PCNPs), both groups were more likely to recommend a career as a PCNP than as a PCP "despite a perception among all clinicians of a serious shortage of PCPs nationally and in their own communities," according to a report in Academic Medicine (2014; published online ahead of print).
Renal & Urology News invites its nephrologist and urologist readers to answer the following poll question: