March 12, 2015
Have You Ever Had to Treat a Dementia Patient?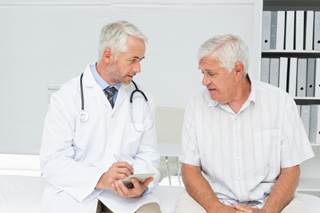 Radiosurgery-Renal-Tumors
Findings from the Aging, Demographics, and Memory Study (ADAMS), a nationally representative sample of older adults, show that 13.9% of people age 71 and older in the United States have dementia (Neuroepidemiology 2007;29:125-132). An estimated 5.2 million people of all ages had Alzheimer's disease in 2014, and 1 in 9 individuals aged 65 and older (11%) suffers from it (Neurology 2013;80:1778-1783).
These prevalence figures suggest that physicians in most specialties can expect to be treating patients with dementia, which in severe cases can present a clinical challenge.
Renal & Urology News invites its nephrologist and urologist readers to answer the following poll question: