September 19, 2014
Has the proportion of your patients undergoing prostate brachytherapy been declining?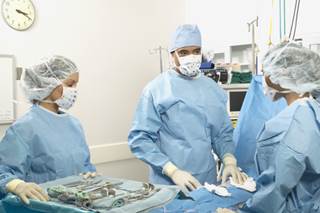 Prostate cancer patients undergoing brachytherapy decreased.
New study findings presented at the 2014 American Society for Radiation Oncology annual meeting show that from 2004 to 2011, the proportion of prostate cancer patients undergoing radical prostatectomy (RP) increased by double digits and the proportion undergoing radiotherapy, especially brachytherapy, decreased significantly.
Among patients with low-risk disease, the proportion of those undergoing RP increased from 40.3% to 54.4% from 2004 to 2011, whereas the proportion of men undergoing brachytherapy dropped from 24.4% to 11.4% and the proportion undergoing external beam radiotherapy alone dipped from 18.2% to 13.4% during the same period.
Renal & Urology News invites urologists to answer the following poll question: