January 29, 2015
Do Bundled Payments Curb Healthcare Spending?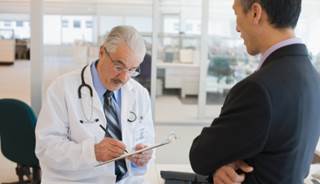 243 providers have agreed to bundled-payment contracts with CMS, as of July 31, 2014.
Last year, the Centers for Medicare & Medicaid Services (CMS) announced that it will add about 4,100 providers to some 2,400 already exploring the possible use of bundled payments for some or all of 4 dozen medical conditions and procedures, such as diabetes. Medicare launched the payment bundles in January 2013 under the healthcare reform law.
As of July 31, 2014, CMS has signed 243 providers to bundled-payment contracts. The initiative is among the attempts under the Patient Protection and Affordable Care Act to test incentives for providers to more closely control costs.
Renal & Urology News invites its nephrologist and urologist readers to answer the following poll question: