February 04, 2015
Too Few Patients for Ebola Drug and Vaccine Testing
the Renal and Urology News take:
For the first time since late June 2014, fewer than 100 cases of Ebola have been reported in Guinea, Liberia and Sierra Leone, reports the World Health Organization. The current Ebola epidemic appears to be subsiding, and that's cause for celebration.
Dwindling numbers are not so good for Ebola drug and vaccine testing, however. Clinical trials rely on adequate numbers of patients to determine whether a drug or vaccine is truly working.
NPR reports that Chimerix, one of two drug manufacturers in the field, has cancelled a test of brincidofover in Liberia. The trial of a Japanese flu medication called favipiravir, however, will proceed in Guinea.
Ebola vaccine trials in healthy people are valuable even if the current Ebola epidemic is fading, according to an expert quoted by NPR. Blood tests can measure the human immune system response to a vaccine. If that response coincides with the immune response seen in monkeys, it might speed a vaccine's approval.
The World Health Organization reports that it's efforts against Ebola now has moved to a second phase, from simply slowing transmission of the virus to halting the current epidemic -- welcome news for all, even as health authorities stay watchful.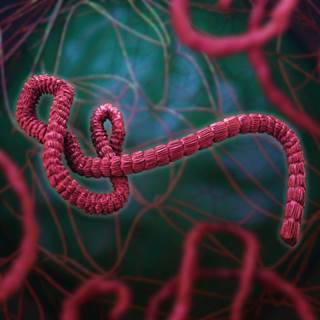 Scientists had hoped to test an investional Ebola vaccine in 27,000 volunteers.
On Monday, the first 12 volunteers received an experimental Ebola vaccine in Liberia, launching vaccine trials there. Over the next year or so, scientists hope to inject 27,000 volunteers. The goal is to test two different shots that could protect people from the deadly disease.
But the number of Ebola cases is steadily declining across West Africa. And that good news is hampering drug and vaccine development, especially in Liberia. The country recorded only four Ebola cases last week, the World Health Organization said.
This article originally appeared
here.
NEPHROLOGY & UROLOGY NEWS