June 16, 2014
Statin Use in Older Men Tied to Lower Physical Activity
This article originally appeared
here.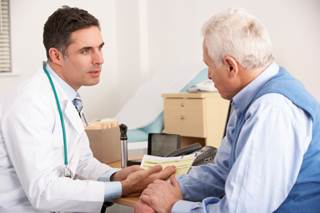 Reasons for decline may include muscle pain, fatigue, and weakness caused by statins.
Among older, community-dwelling men, use of statins is associated with modestly lower levels of physical activity, according to research published in JAMA Internal Medicine.
David S.H. Lee, Pharm.D., Ph.D., of the Oregon State University in Portland, and colleagues assessed the association between statin use and physical activity among men, aged 65 years and older, who were participating in the Osteoporotic Fractures in Men Study.
In a longitudinal analysis of 3,039 men, the researchers found that the Physical Activity Scale for the Elderly (PASE) score decreased by a mean of 2.5 (95 percent confidence interval [CI], 2.0 to 3.0) points per year for statin nonusers and 2.8 (95 percent CI, 2.1 to 3.5) points per year for prevalent statin users (a nonsignificant difference of 0.3 [95 percent CI, −0.5 to 1.0] points between the groups).
For new users of statins compared with nonusers of statins, the annual PASE score decreased at a faster rate (difference of 0.9 [95 percent CI, 0.1 to 1.7] points). Among 3,071 men with adequate accelerometry data (half of whom were statin users), statin users versus statin nonusers expended fewer metabolic equivalents and engaged in less moderate physical activity, less vigorous physical activity, and more sedentary behavior.
"When considering statin use in a given patient, effects on function and the spectrum of outcomes, not merely cause-specific ones, should be considered," writes the author of an accompanying editorial.