February 19, 2015
Pentagon Spent a Half-Million or More on Erectile Dysfunction Drugs
the Renal and Urology News take:
The Pentagon spent more than $500,000 on Viagra in 2014, according to Fox News. Other news sources cite even higher figures -- $41.6 million – counting additional prescription suppliers. When all erectile dysfunction drugs are considered, the figure may be as high as $84.24 million, the Military Times reports.
The figures suggest that many service members experience sexual dysfunction. Diseases and conditions, such as diabetes, high blood pressure, nerve damage or disease, and cardiovascular disease, contribute to erectile dysfunction, of course. But the factors leading to erectile dysfunction may not be entirely physical.
A separate report by the Armed Forces Health Surveillance Center (AFHSC) discovered that almost half of erectile dysfunction cases from 2004 to 2013 were related to psychological factors. Several studies involving veterans, for example, have examined the association between mental health diagnoses, such as post-traumatic stress disorder (PTSD), and erectile dysfunction.
So along with providing medical treatment for patients like these, consider offering mental health care referrals.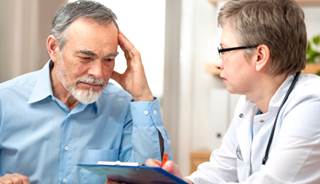 Many service members experience sexual dysfunction.
The Department of Defense (DoD) spent more than a half a million dollars on the male enhancement drug Viagra last year, according to government contracts.
The Pentagon issued 60 contracts worth $504,816 for the drug in 2014. All 60 contracts were awarded to Cardinal Health Inc., a pharmaceutical distribution company based in Dublin, Ohio.
Last year DoD also ordered $3,505 worth of Levitra, and $14,540 of Cialis, other popular erectile dysfunction drugs.
The contracts were filed under "Troop Support."
DoD began offering Viagra to soldiers as a medical benefit…
This article originally appeared
here.
NEPHROLOGY & UROLOGY NEWS