December 24, 2014
Borderline Pressure in Systemic Sclerosis May Signal Hypertension
the Renal and Urology News take:
In patients with systemic sclerosis, a rise in pulmonary artery pressure of 21 to 24 mm Hg might signal a shift from normal pressure levels to pulmonary arterial hypertension.
For the study, published in Arthritis Research & Therapy, researchers studied data for 224 patients with systemic sclerosis. The trial included adults who had the disease for more than 3 years, no previous diagnosis of pulmonary hypertension, no systemic hypertension, and no enlargement of the left atrium.
The investigators identified the following significant predictors of borderline elevation of pulmonary artery pressure: older age, peripheral edema, higher log10 N-terminal B-type natriuretic peptide, larger left atrium diameter, and greater tricuspid regurgitation velocity.
The full results supported use of right heart catheterization in high-risk patients to detect pulmonary artery hypertension and borderline pulmonary artery pressure.
An abrupt and progressive rise in blood pressure and hypertension in this population can be a sign of kidney damage, such as kidney disease.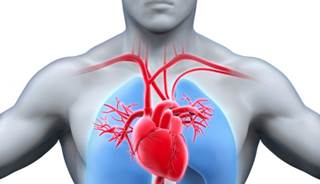 Borderline BP in Systemic Sclerosis
Borderline elevation of mean pulmonary artery pressure (BoPAP) -- 21 to 24 mm Hg -- may represent an intermediate stage between normal pulmonary artery pressures and pulmonary arterial hypertension (PAH) in patients with systemic sclerosis, researchers stated.
A subanalysis of a large multicenter study of systemic sclerosis (SSc) patients at risk for PAH found clinical and laboratory features that may differentiate patients with BoPAP from those with normal mean pulmonary artery pressure (mPAP) and PAH, according to Scott H. Visovatti, MD, of the University of Michigan in Ann Arbor, and colleagues.
This article originally appeared
here.
NEPHROLOGY & UROLOGY NEWS