April 09, 2015
Sports-related Cardiac Arrest Low Among Fit Middle-agers
This article originally appeared
here.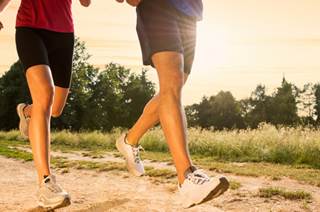 Strenuous aerobic activities found to decrease the risk of end-stage renal disease (ESRD) by 42%.
(HealthDay News) -- Physically active middle-aged men and women have little chance of experiencing sudden cardiac arrest (SCA) while participating in sports, according to a new study published online in Circulation.
Sumeet Chugh, M.D., associate director of genomic cardiology at the Cedars-Sinai Heart Institute in Los Angeles, and colleagues reviewed 1,247 cases of SCA among middle-aged adults from the Oregon Sudden Unexpected Death Study. Patients' average age was 51. The authors looked to see how many SCAs occurred during physical activity (sexual activity was not included).
Of the 5% during exercise, more than one-quarter took place while jogging. Basketball and cycling accounted for fewer than 1 in 5 sports-related SCAs.
More than a third had symptoms of cardiovascular disease, such as chest pain or dyspnea, in the week before their SCA, and more than half had risk factors for cardiovascular disease.
Sports participation made it more likely the person would be seen and treated, the researchers found. Close to 90% of sports-associated SCAs were witnessed -- often because they occurred at a gym or other public place -- versus roughly half of those that occurred at other times. Those people were also more likely to receive cardiopulmonary resuscitation -- 44 versus 25%. Moreover, fit men and women were more likely to survive than unfit individuals (23 versus 14%).
"Overall, the news is good. The risk of dying suddenly if you participate in sports is quite low," Chugh told HealthDay.
Source