July 29, 2015
Most Obese People Fail to Attain a Healthy Weight
This article originally appeared
here.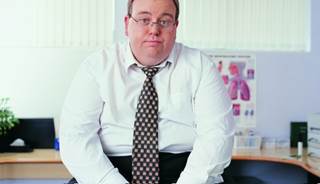 Though odds of losing 5% of body weight were better, three-quarters gained it back in 5 years.
(HealthDay News) -- Weight loss is considered a major health goal for people who are obese, but the reality is that few reach a normal weight or keep any lost pounds off, according to a study published online in the American Journal of Public Health.
Alison Fildes, Ph.D., a research psychologist at University College London, and colleagues used electronic medical records to track weight changes among 176,495 obese adults between 2004 and 2014. The researchers excluded people who underwent weight-loss surgery.
The investigators found that, overall, obese men and women had a low annual probability of achieving a normal weight -- especially if they were severely obese. The odds were as high as 1 in 1,290 for morbidly obese men. People did stand a much better chance of losing 5% of their body weight: The yearly odds were 1 in 12 for men and 1 in 10 for women. The success, however, was usually short-lived: 78% gained that weight back within 5 years.
"What our findings suggest is that current strategies used to tackle obesity are not helping the majority of obese patients to lose weight and maintain that weight loss," Fildes told HealthDay. "This might be because people are unable to access weight-loss interventions or because the interventions being offered are ineffective -- or both."
Source