February 06, 2015
Black Patients with Lupus Nephritis and ESRD Have Higher CV Risks
the Renal and Urology News take:
The health of lupus nephritis patients differs by race, a new study in Arthritis Care & Research suggests. Investigators analyzing a registry of end-stage renal disease (ESRD) patients found that outcomes for those with lupus nephritis varied by ethnicity.
Asians and Hispanics fared better than Caucasians, experiencing lower risks of mortality and cardiovascular events, such as heart attacks and strokes. African Americans, however, had worse health: both higher risks of cardiovascular events and mortality. Those under age 40 had even higher risks, compared to their Caucasian peers. African Americans were more likely to be hospitalized for heart failure and hemorrhagic stroke.
In an interview with Medical Research, lead researcher Jose Gomez-Puerta, MD, of Brigham and Women's Hospital in Boston, suggested that nephrologists closely monitor African American as well as Native American patients. Along with management of lupus nephritis, tight control of cardiovascular disease risk factors is warranted.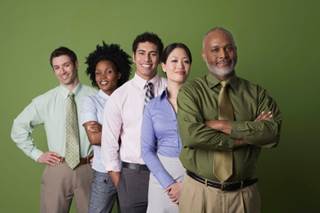 The health of lupus nephritis patients differs by race.
MedicalResearch: What is the background for this study? What are the main findings?
Dr. Gomez-Puerta: Systemic lupus erythematosus (SLE) is an autoimmune disease of unknown etiology which can cause multiorgan system damage and which disproportionately affects women and non-Caucasian minorities. Up to 60% of SLE patients develop renal disease, lupus nephritis (LN), and of these, approximately one fifth progress to end-stage renal disease (ESRD). The risk of cardiovascular (CV) events and mortality is higher in patients with ESRD and in particular in patients suffering SLE. However, information about CV outcomes and mortality is limited in patients with LN associated ESRD.
This article originally appeared
here.
Newsletter Signup
NEPHROLOGY & UROLOGY NEWS
Renal and Urology News Articles