September 10, 2015
mRCC Patient Survival Improving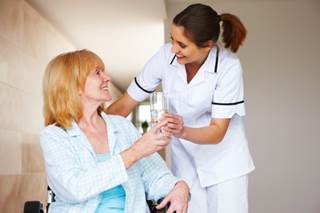 Trend mirrors move to targeted therapy era.
Researchers who studied a population-based cohort of patients with metastatic renal cell carcinoma (mRCC) found a trend toward improved survival with the shift from the cytokine to the targeted therapy era. The degree of improvement, however, was slightly less than that observed in clinical trials of targeted therapies.
For non-clear-cell mRCC, the limited therapeutic options translated into modest survival gains in the targeted therapy era, according to the investigators.
"These data permit accurate counseling of a heterogeneous, 'real world' population of mRCC patients seeking care, especially in the setting of late presentation and unclear histology," a research team led by Liam C. Macleod, MD, of the University of Washington in Seattle, concluded. "We are hopeful this work may serve as an impetus to systematically improve implementation of histologically guided care for mRCC."
Using the Surveillance, Epidemiology, and End Results (SEER) database, Dr. Macleod's group identified 14,521 patients diagnosed with mRCC from 1990 to 2009. They analyzed survival by treatment era (cytokine era, 1990–2005; targeted therapy era, 2006–2009). Prior to the mid-2000s, the authors noted, mRCC treatments included the cytokines interferon alfa and interleukin-2. As a result of studies elucidating the molecular biology of kidney cancer, researchers developed agents targeting the vascular endothelial growth factor pathway (such as sunitinib, sorafenib, and bevacizumab) and the mammalian target of rapamycin pathway (such as temsirolimus and everolimus).
Results showed that median survival among the 4,149 patients with clear cell mRCC improved significantly from 11 to 14 months before and after the debut of targeted therapy, the researchers reported online ahead of print in Urology. Median survival improved significantly from 7 to 9 months among the 904 patients with non-clear-cell mRCC. Median survival did not change significantly among the 608 patients who had mRCC with sarcomatoid features and the 8,860 patients with RCC not otherwise specified.
Factors influencing survival
On multivariate analysis, treatment in the targeted era was associated with a 13% decreased risk of death compared with treatment in the cytokine era. Clear-cell histology was associated with a 24% decreased risk of death compared with other histologic subtypes. Patients who underwent cytoreductive nephrectomy had a 57% decreased risk of death compared with those who did not.
The researchers acknowledged some study limitations. For example, they did not have available granular information, which portends mRCC prognosis. "Therefore, we cannot account for performance status, key laboratory values, or sites and burden of metastatic disease volume."
In addition, as a result of increased use of imaging during the targeted therapy era, patients treated in this era may have been diagnosed earlier in the course of their disease than those treated in the cytokine era.
The researchers said the difference in overall survival between their study and trial data may relate to the more stringent selection criteria for inclusion in clinical trials compared with population- based SEER data.
"SEER captures a heterogeneous health care delivery system and patients with disparate access to new agents and decision making," they wrote. "Many cases may be treated without histologic information, predisposing patients to care with less beneficial agents."
Eric A. Singer, MD, MA, assistant professor of surgery and director of the Kidney Cancer Program at the Rutgers Cancer Institute of New Jersey in New Brunswick, who was not involved in the new study, commented that that investigation by Dr. Macleod's group is important but has some weaknesses, such as the exclusion of the 2 most recently approved drugs for treating mRCC (pazopanib in 2009 and axitinib in 2012). "It illustrates that this study is limited by the time period it is examining," Dr. Singer said, adding that pazopanib often is used as first-line therapy. "However, I suspect even with the inclusion of pazopanib and axitinib in the study, if we could examine data through 2015, we would still see shorter survival compared to the published clinical trials." This most likely would be due to differences between the study populations and the general population.
Off protocol patients differ
"Off protocol, oncologists are able to treat many more patients," Dr. Singer told Renal & Urology News. "However, many of these patients may be sicker or have non-clear-cell histologies that were not included in the original pivotal trials." All of the targeted therapies approved by the FDA have been tested predominantly in patients with clear-cell mRCC, he said, adding that approximately 25% of mRCC patients have non-clear-cell histology.
"We must continue to study nonclear- cell tumors … if we are going to be able to make significant progress against mRCC," he said.
Dr. Singer was part of a research team that recently published study findings showing that high-dose interleukin-2 therapy is now used infrequently for mRCC in the United States and that its use has decreased with the uptake of targeted therapy. The study evaluated trends in high-dose interleukin-2 therapy use from 2004 to 2012. The use decreased from 444 patients in 2004 to 135 in 2008, than increased to 230 in 2012, the researchers reported online ahead of print in Urologic Oncology: Seminars and Original Investigations.
The findings of this study are in line with those reported recently by another research team in we (2015;85:1399-1403). In a study of 25,186 mRCC patients, Elizabeth K. Ferry, MD, of University Hospitals Case Medical Center in Cleveland, and colleagues found that the use of immunotherapy decreased from 30.3% of patients in 1998 to 3.8% in 2011, whereas the use of chemotherapy increased from 16.2% to 54% during the same period.