March 24, 2015
Depression Prevalent in Borderline Testosterone Patients
the Renal and Urology News take:
Men with borderline testosterone levels might have higher rates of depression and depressive symptoms than the general population, according to research presented at the ENDO 2015 conference.
Michael S. Irwig, MD, FACE, associate professor of medicine and director of the Center for Andrology in the Division of Endocrinology at George Washington University in Washington, DC and his colleagues studied 200 men ages 20-77 with testosterone levels 200-350 ng/dL. Along with supplying medical histories, the men completed the Patient Health Questionnaire 9 (PHQ-9), which assesses feelings of depression.
More than half of the men (56%) had depression based on their PHQ-9 scores and medical histories (including use of antidepressants).
These particular patients also had high rates of other conditions, such as erectile dysfunction (78%), low libido (69%), and low energy (52%). Many were overweight (39%), obese (40%), and physical inactive (51% exercised just once a week).
The study highlights an opportunity to assess such men for depression and refer them to mental health and other helpful services.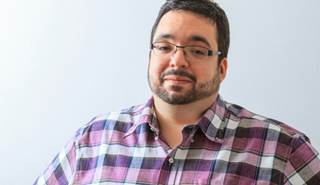 In this study, over half the men referred for borderline testosterone levels had depression.
SAN DIEGO -- Men with
borderline low testosterone levels
who are referred to an endocrinologist often show signs of clinical depression or depressive symptoms, researchers reported here.
Of 200 men in a study, 56% had significant depressive symptoms, had a known diagnosis of depression and/or were using antidepressants when they were seen by Michael Irwig, MD, associate professor of medicine and director of the Center for Andrology at George Washington University, Washington.
"Over half the men referred for borderline testosterone levels have depression," Irwig said…
NEPHROLOGY & UROLOGY NEWS
Renal and Urology News Articles