October 16, 2014
Plant Leaves Could Treat Pulmonary Hypertension
the Renal and Urology News take:
A novel compound derived from plant leaves could help in the treatment of pulmonary hypertension, according to a new study published in Hypertension.
Henry Daniell, PhD, and fellow researchers from the University of Pennsylvania School of Dental Medicine as well the Univerisity of Florida College of Pharmacy looked at methods of targeting the hormones that balance angiotensin II in patients with hypertension and cardiovascular disease (CVD).
They studied the delivery of protein drugs using plant cells that work to protect the drugs from acids and enzymes in the stomach.
"We needed to find a way to stabilize the proteins to increase their lifespan in the bloodstream and make sure it was working the way we wanted it to," Dr. Daniell said. They introduced genes that carried ACE 2 and Ang-(1-7) for the treatment of pulmonary hypertension into plant chloroplasts, which were then grown, freeze-dried and enclosed in capsules.
In rats that were fed the capsules for two weeks, pulmonary hypertension was reduced by 20%. At four weeks, pulmonary hypertension was reduced by 32%.
Dr. Daniell stated that pulmonary hypertension, due to being relatively rare, has been "neglected by the industry" and is therefore costly to treat. He and his fellow researchers are hoping to test the drug soon in clinical trials.
"We have been able to find a revolutionary way to deliver a therapy through oral delivery for a disease in critical need for an immediate innovative thereapy," he concluded.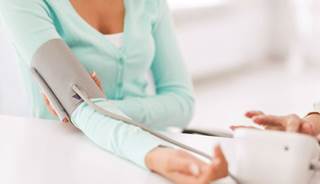 Novel compound derived from plant leaves could help in the treatment of pulmonary hypertension.
Researchers at the University of Pennsylvania and the University of Florida have identified a drug that can be used to treat pulmonary hypertension, a disease for which few therapy options exist. The novelty is the way the medicine is delivered; it is grown in the leaves of plants from Penn's high-tech greenhouse, according to the study published online in the September issue of the journal Hypertension.
In patients with pulmonary hypertension, the arteries of the lungs become constricted, which increases the workload on right side of the heart to pump blood through the lungs. Over time, the right chamber of the heart, which usually is small, becomes enlarged and dysfunctional. Currently, the most successful drugs for the disease cost tens of thousands of dollars.
Newsletter Signup
NEPHROLOGY & UROLOGY NEWS