April 30, 2015
Low Physical Function Not Tied to Muscle Mass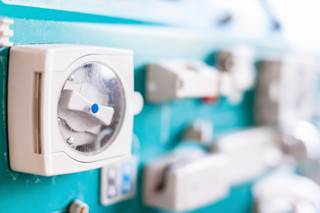 In a test, dialysis patients walked more than 100 meters less than others.
Patients on maintenance hemodialysis (MHD) have worse physical function than elderly non-hemodialysis (non-HD) patients independent of muscle mass and co-morbidity, researchers reported online ahead of print in the Journal of Renal Nutrition.
A team led by Srinivasan Beddhu, MD, of the University of Utah School of Medicine in Salt Lake City, compared 108 MHD and 122 elderly non-HD patients. They used magnetic resonance image to measure subjects' mid-thigh muscle area and evaluated physical functioning by measuring the distance subjects walked in 6 minutes.
Although the MHD patients had a greater mid-thigh area than the elderly group, they walked a significant 117 meters less than the elderly group after adjusting for mid-thigh muscle area, comorbid conditions, and demographics.