November 02, 2015
Levocarnitine Improves Cardiac Function in Hemodialysis Patients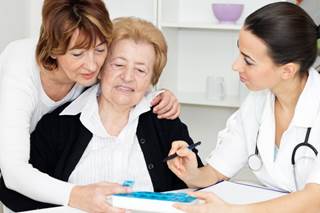 Patients also experienced a reduction in left ventricular mass index.
Levocarnitine therapy may improve cardiac function and reduce left ventricular mass index in hemodialysis (HD) patients with carnitine deficiency and left ventricular hypertrophy (LVH), according to a recently published study.
In a prospective, open-label study, Terumi Higuchi, MD, PhD, of Keiai Hospital in Tokyo, and colleagues analyzed 148 HD patients randomly assigned to receive oral levocarnitine at a dose of 20 mg/kg/day for 12 months (75 patients) or to a control group (73 patients). The levocarnitine group experienced a 5.43% increase in ejection fraction from baseline to the end of the study, whereas the control group had a 0.14% decrease, a between-group difference of 5.57%, the researchers reported online ahead of print in the American Journal of Kidney Diseases. Left ventricular mass index decreased by 8.89 g/m2 from baseline to the end of the study in the levocarnitine group, but increased by 1.62 g/m2 in the control group, a between-group difference of 10.50 g/m2.