March 03, 2015
Extranasal S. aureus Common In Maintenance HD Patients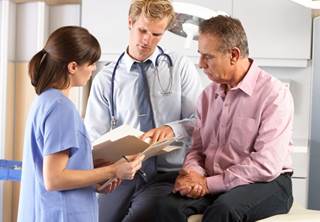 Extranasal Staphylococcus aureus is a common cause of healthcare-associated infections in hemodialysis patients.

Extranasal Staphylococcus aureus colonization is present in about one-third of maintenance hemodialysis (MHD) patients, according to a new study.

Samantha J. Eells, MPH, of the Los Angeles Biomedical Research Institute at Harbor - UCLA Medical Center, surveyed 100 MHD patients at 3 body sites—anterior nares, oropharynx, and inguinal region—for S. aureus, a common cause of healthcare-associated infections in MHD patients. Results showed that 42% of patients were S. aureus colonized at more than 1 body site and 32% of patients had extranasal colonization.

"Future S. aureus decolonization effects may need to consider not just nasal decolonization but also decolonization of the skin and oropharynx," the authors concluded.

In their acknowledgement of study limitations, the researchers noted that they enrolled study subjects from a single metropolitan area. so findings may not be generalizable to other HD populations.